Why prepare Board-game Fulfillment in advance?
Voice of Experience
Most board game developers and board game publishers think about fulfillment only at the latter stage of their game development. However, from our experience, we strongly suggest starting early during the crowdfunding campaign, even if it's just research.
——Principal of SFC crowd-funding Fulfillment center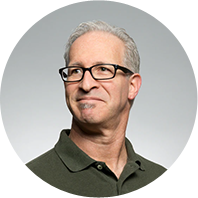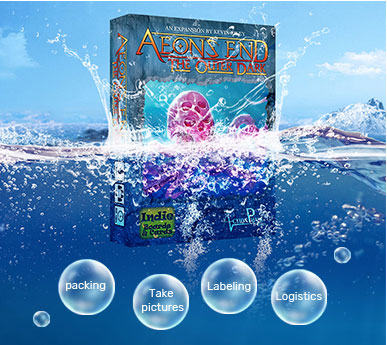 Board Game Fulfillment will not be easy
Actually, most board game manufacturers do not offer such service because they don't have any expertise or resource to handle, and neither do board game publishers.

Fulfilling board game orders is not simply about packing game boxes, pasting address labels and dropping off at the courier. Game fulfillment is more complex than people give it credit for. Crowdfunded creators tend to have little time left when they are up against a tight deadline and make hurried decision in choosing a fulfillment partner. Even the most reputable fulfillment center may not be an ideal fit and you need to find one that suits your needs.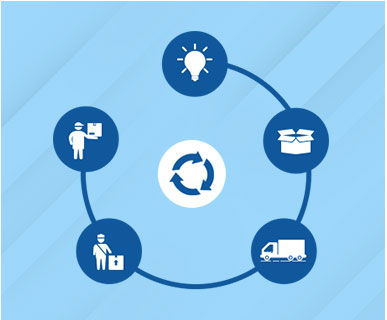 Initial Ideas for Your Board Game
Game publishers must consider the look, feel and physical properties of the board game. Reaching out to some fulfillment service providers will be helpful in making early decision on the dimension of the game box, the materials of the game pieces and even the number of folds of the game board!

NOTICE!
This is because the size and weight of the finished product will affect the storage and shipping charges, which in turn affect the cost estimation and profit margin.
Illustrate with example
For example, a fulfillment specialist may provide valuable advice to reduce the dimensional footprint of the game box slightly to qualify for a significantly lower shipping rate. Such information is useful when working out details with the game manufacturer.
Always have shipping optimization in mind, otherwise, it could be too late for any adjustments after the manufacturing stage.
Get Custom Solution
Choose SFC, Send Your Game to Backers, Board Gamers and Reviewers
It is the game fulfillment all about storage, packing, logistics (rates, efficiency, and reliability), customs and duties, etc. If your board game is manufactured in China, then SFC can help!
Why Choose SFC for Your Board Game Fulfillment
SFC warehouse is in Shenzhen, which is a manufacturing and logistics hub. We are near several big-name game manufacturers, such as Panda Game Manufacturing. So, it is just a short domestic trip from the factories to our warehouse. In our opinion, it is better to have one fulfillment center near your source than to have multiple distribution centers near your worldwide backers. You can complete the quality inspection (the necessary procedures for game fulfillment) at the fastest speed and at the lowest cost, reducing unnecessary losses.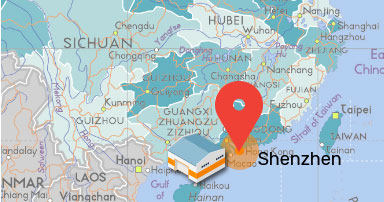 SFC adheres to the customer-centric approach, integrates high-quality flights resources, and works closely with major international express and postal companies to launch a series of cost-effective, fast, efficient and safe cross-border B2C e-commerce dedicated lines, international express, postal services, or other ways. SFC global logistics routes cover 200 regions and countries around the, including emerging markets and remote areas.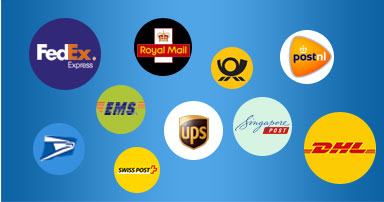 Better Service Enables More Board game Developers to Choose SFC
10+ Years' Game Fulfillment Experience
SFC SERVICE have fulfilled many board game projects for one-off game publishers as well as serial game publishers. We know the expectations of the passionate gamers. The playing experience starts from the moment of receiving the game and nobody wants a dented or squashed game box.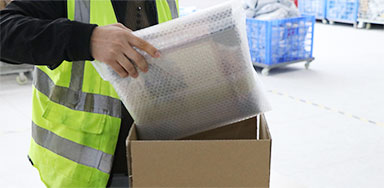 Dedicated Customer Support Team
Your own account manager will answer your questions and help with everything. With rich ecommerce fulfillment and crowdfunding fulfillment experience, they have won the trust of many customers and reached long-term cooperation. areas.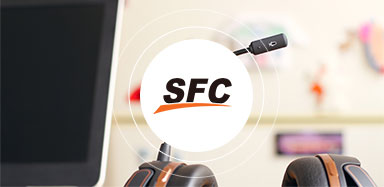 Custom Packing Solutions
SFC SERVICE has packaging solutions specially designed for board games, such as using sturdy corner protectors to keep the box in good shape and mint condition. Your backers will be impressed!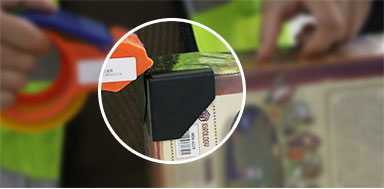 High-level Efficiency
Inventory accuracy > 99.99%
24-hour delivery rate > 99.8%
Order error rate <0.0003%
Response time < 0.5H
Operation capacity > 500,000 orders per day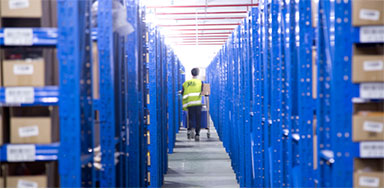 Case Study about Board Game Fulfillment
Client A is a board game publisher and a Kickstarter creator. In his earlier crowdfunded projects, he found it challenging to fulfill his board game orders. Not only was it a hassle to manage post-campaign shipments, but it was also causing him problems. For example, he failed to deliver rewards to his backers by the promised date. What was worse, many gamers received their board game boxes in damaged condition due to inappropriate packaging.A turning point came when he chose SFC SERVICE to be his fulfillment partner:
| SFC solutions | Features | What client said |
| --- | --- | --- |
| Fast delivery | 50+ timely and cost-effective global shipping options. | Once my crowdfunded board games were ready to ship, they were delivered quickly. Met my backers' expectations. |
| Custom packing | We offer the optimum packaing for your products. For board game, we utilize bubble wrap,corner protector to assure your backers a good purchase experience. | The simple solution of corner protectors led to a positive experience and feel-good factor when my board games arrived. No more complaints or reshipments! |
| Full tracking | With our order management system, you and your backers have access to real-time tracking. | Tracking information is synchronized to backers which saved me a lot of time. |
| Dedicated support | You will be assigned a dedicated Account Manager to offer his/her expertise throughout the fulfillment and shipping process. Our warehouse staff will be with you every step of the way. | Responsive Account Manager and Warehouse Team. |
Complete Your Board Game Project with Hassle-Free Order Fulfillment
No project is too small! SFC can handle initial game fulfillment as well as ongoing fulfillment for sales after you have scaled up. We provide game publishers with special discounted fulfillment & shipping rates normally reserved for high volume partners.
If your board game is manufactured in China, then Get a Quote or Contact Us now!
We have a dedicated team within SFC devoted to board game fulfillment. Take advantage of our expertise and efficiency and save yourself money and time so you can focus on the fun part.